Amazon Development vacancy for the post of Application Engineer.  Amazon is an American multinational technology company based in Seattle, Washington, which focuses on e-commerce, cloud computing, digital streaming, and artificial intelligence. It is considered one of the Big Five companies in the U.S. information technology industry, along with Google, Apple, Microsoft, and Facebook .The company has been referred to as "one of the most influential economic and cultural forces in the world", as well as the world's most valuable brand.
The selected candidate will be recruited with a permanent and full-time job , An Interested and qualified candidate has to apply through online mode.
In the job announcement, Amazon announces the job vacancies for Application Engineer posts, with job location in Chennai.
Education Qualification: Engineering.
Experience Level: 2+ years.
Job Location: Chennai.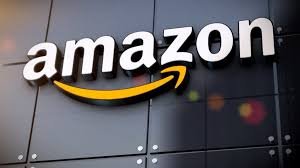 Amazon Development new vacancy
Responsibilities:
Big Picture: solve problems at their root, stepping back to understand the broader context
Proactive: You display energy and initiative in solving problems. You follow all possible avenues to get the job done
Adaptable: You undertake a variety of tasks willingly. You switch from complex to routine tasks when required. You adapt quickly to new technologies and products. You work effectively with a variety of personalities and work styles
Quality: You demonstrate appropriate quality and thoroughness.
Integrity: You act with personal integrity at all times
Professional: You work within your team's process. You confront problems (even when outside your own domain), propose solutions, take ownership through to resolution or ensure a clear hand-off. You have a positive, can-do approach to work
Migrate the metadata and business rules from existing manual templates into Unified Platform to provide new listing experiences to internal customers.
Analyze and fix inconsistencies of existing metadata and business rules
Use problem solving and analytical skills to solve business problems and drive process improvements
Basic Qualifications:
For this position we expect:
Bachelor's degree in Engineering or related field
Fluent English language skills are required.
Professional experience of 2+ years in Operations / Support environment.
Demonstrated experience in Perl or shell scripts, Java, a sound understanding of web technologies.
Detailed knowledge of the UNIX/Linux operating system and tools
Proficient in Perl / Java
Demonstrated skill and passion for problem solving and operational excellence
Ability to understand, troubleshoot and describe complex technical processes and issues.
Clear and effective communication & documentation skills
Ability to work effectively with tight deadlines in a fast-paced environment
Proven ability to manage multiple, competing priorities simultaneously
Proven analytical and quantitative skills (includes the ability to effectively use tools such as Excel) and an ability to analyze, migrate, solving ambiguity and fixing inconsistencies of metadata.
Preferred Qualifications:
Experience in coding or software development is a plus
Experience in an international environment is a plus
The ability to write macros is a plus
Experience communicating with technical and non-technical stakeholders across multiple business units
The ability to align efforts of disparate groups to achieve a common goal
Ability to take loosely defined business questions and translate them into clearly defined technical/data specifications
Belief in the value of participating in, and contributing to a collaborative team environment
Demonstrated ability to anticipate and manage change in a highly dynamic environment
DIRECT LINK TO APPLY , CLICK HERE
ALSO READ JEE Main 2021 Exam: Registration process for JEE Main Exam 2021 starts today | Check details here