CBSE Board exams 2021 : Delhi government writes letter to CBSE demanding postponement of board exam 2021 by May. School education has suffered a lot during the Coronavirus period. In such a situation, the Delhi government (Delhi Govt) has written a letter to the Central Board of Secondary Education (CBSE), requesting to postpone the March 2021 board examinations till May. With this, the state government has asked the Central Board to consider further reducing the syllabus of CBSE 10th 12th Board Exam 2021.
Schools in India have been closed for about 7 months in this academic year. While the central government has now given permission for the schools to reopen, the states have decided to postpone it in view of the safety of children in times of Corona crisis. Several states including Maharashtra, Karnataka, West Bengal, Odisha etc. have also decided to keep schools closed for at least 31st October for students from class 9 to 12.
Also read Delhi University Admission 2020: Delhi University Start the process of online admission | Check out here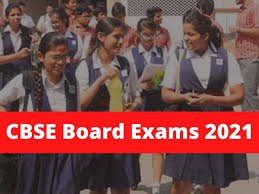 CBSE Board exams 2021
With the schools closed, the Delhi government has written a letter to the CBSE asking for more time to prepare the students before conducting the board exams. The Delhi government has also decided to keep the schools closed till 31 October. The Directorate of Education of Delhi said in a letter to CBSE, "Although online, semi-online learning, learning activities are being conducted through live classes as well as worksheets or activity worksheets, it is the first of the pre-Corona schools. Like is not normal. The normal learning process occurring in it cannot be replaced."
The Delhi Directorate of Education has written in its letter that the board should be given time to properly teach children in schools and prepare for the exam. It is therefore requested that the academic session be extended beyond March and the CBSE Board Examination should not be conducted before May, 2021. As a result, the next academic session may start from July 2021. Incidentally, this letter has come when recently CBSE and CISCE are discussing the shortening of syllabus and delay of 45-60 days in the board examination.
Also read Railway Jobs 2020 : Railway releases Vacancies for the post of Professor at NRTI | Check all details here