Covid-19 New Guidelines ; In view of Corona, the Union Home Ministry has issued new guidelines, new rules will remain in force till December 31. The Union Home Ministry on Wednesday issued fresh guidelines after cases of coronavirus infection in several states accelerated again. These latest guidelines issued to prevent the spread of the corona epidemic will remain in force from 1 December to 31 December. States will have the right to take decisions like Knight Curfew according to their situation here, but without prior discussion of the Center, they will not be able to take the decision of lockdown outside the Containment Zones.
Containment zones will be listed on the websites of districts and states According to the guidelines, it will be the responsibility of the district administrations to carry out all the precautions in Containment Zones. The list of Containment Zones has to be published on the District Collectors and the websites of the respective states. It will be the responsibility of the local police, corporation and district administration to ensure compliance of the rules made for Containment Zones. Governments of the state and union territories will decide the accountability of officers in this regard.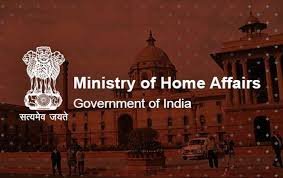 Covid-19 New Guidelines
Maximum 200 people allowed in programs, states have the right to reduce it further Restrictions regarding cinema halls, theaters, swimming pools etc. are also continuing in the new guidelines. Cinema halls will still run with 50 percent viewer capacity. Swimming pools will only be used for training sports persons. According to the guidelines of the Ministry of Home Affairs, more than 200 people can not participate in any kind of programs whether they are religious, social, sports, entertainment or educational. If state governments want, they can limit this number to 100 or even less.
States to take decisions like night curfew States are allowed to take decisions like night curfew according to their situation here. In cities where the weekly case positivity rate will be above 10 percent, it is recommended to work at different times in offices, factories, shops etc. so that there are not too many employees at the same time. However, states will have to discuss with the Center before implementing lockdown locally (at the state / district / subdivision / city level) outside the Containment Zones. Lockdowns cannot be implemented locally without prior discussion.
No restriction on movement from one state to another or within any state There will be no restriction on the movement of people and goods from one state to another or within any state. No separate permit / e-permit will be required for the movement.
Advice for elderly, children, sick and pregnant women to stay at home High risk people such as persons over 65 years old, people already suffering from any serious illness, pregnant women, children below 10 years have been advised to stay indoors.
Also read Cognizant Technology Solutions India vacancy for the post of Senior Process Executive ; Check direct link to apply here