Covid-19 Updates : PM Modi likely to hold review meeting with chief ministers next week. Corona virus infection in the country is not taking its name. Despite the efforts of the central and state governments, the number of new cases is increasing every day. The number of deaths from corona in India is also increasing. However, there has been a big jump in the number of patients recovering from treatment, which is a relief news for India. Amidst all this, information is coming out that PM Modi is going to discuss the issue of Corona infection once again with the seven Chief Ministers of the country.
It is expected that Prime Minister Narendra Modi may meet with the Chief Ministers of seven states next week to review the status of the infection of the corona virus. According to sources, this meeting between PM Modi and 7 states of the country is likely to be held on 23 September.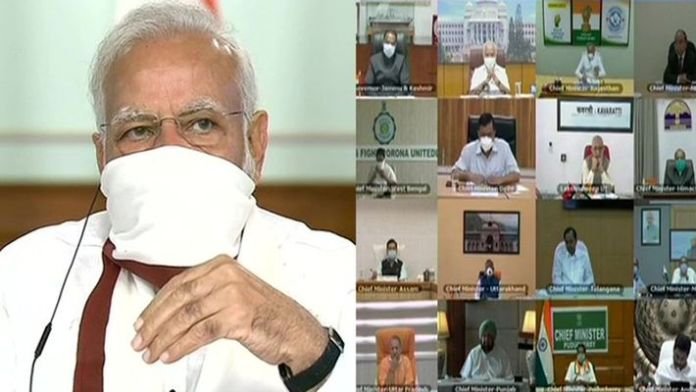 According to PTI news, in this important meeting to be held with PM Modi, the Chief Ministers of Maharashtra, Delhi, Uttar Pradesh as well as some other Chief Ministers are expected to attend the meeting. It is worth noting that the Prime Minister has been regularly holding meetings to review the status of the epidemic across the country, with his focus also on those states / UTs where the situation is more serious.
Last Covid-19 review meeting of PM Modi was held on August 11 with the Chief Ministers and representatives of the 10 most affected states. The situation in Andhra Pradesh, Karnataka, Tamil Nadu, West Bengal, Maharashtra, Punjab, Bihar, Gujarat, Telangana and Uttar Pradesh was discussed in PM Modi's review meeting.
ALSO READ Paytm removed from Google Play store | Check out all details here