International Business Machines IBM: IBM Coroporation announced a newest processor chip for data and it will handle three times the load of the chip used before. This procesessor chip will be manufactured by Samsung Electronics and it will be used by various buisnesses.
Insider Information on the Chip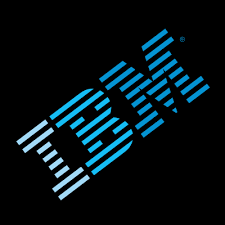 IBM announced the newest processor chip which will be manufactured by Samsung Electronics. This chip will be able to handle three times the workload its previous one was handling. The chip will use Samsung's 7-nanometer chip manufacturing process, which is similar to the 7-nanometer technology that Advanced Micro Devices Inc uses to have its chips made by Taiwan Semiconductor Manufacturing Co Ltd.
IBM and AMD are using outside chip factories to compete against Intel Corporation. Intel is the provider of central processor chips in data centers. Intel manufactures its own chips.
Intel said that its next generation of manufacturing technology is facing delays due to some reasons. They believe that this delay will provide the opportunity to its rival companies to gain popularity and other things.
IBM has provided World's three top-ten fastest supercomputers using its chips. The company said, "that the Power10 chip has been designed to be faster at artificial intelligence computing tasks than its predecessor, doing such work up to 20 times faster than its previous generation of the chip".
For Other Such Latest Updates :
Visit MNPNews