ISRO-NASA satellite; NASA satellite Nisar to be launched by 2022. ISRO and NASA will jointly launch a satellite that will also be the world's most expensive Earth imaging satellite. Diagnosis can be made by understanding the natural structures of the Earth, detecting natural disasters and many more complex processes through it.
The NASA-ISRO synthetic aperture radar (NISAR) is expected to be launched by 2022. India and the United States have decided to share space situation awareness information that will accelerate the effort to create safe and sustainable space environment conditions. Both sides expressed the desire to continue the Indo-US space dialogue. Also the possibility in the area of ​​space defense cooperation was discussed.
Also read IGNOU June TEE Result 2020 : Results of June term-end examinations declared | Check out here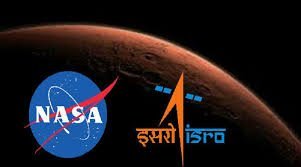 ISRO-NASA satellite
It has been revealed that this satellite will be a remote sensing satellite, which will be helpful in understanding the natural structures and their nature of the earth. This satellite, which has been built at a cost of one and a half billion dollars, will obviously be able to get more high resolution pictures than before, which will give the correct information about the ratio of the ice above the Earth.
A special aspect of this satellite is that it is used to observe and quantify some of the most complex natural processes of the planet, including disturbances in the Earth's ecosystem, snowflake collapses, earthquakes, tsunamis, volcanoes and landslides. Has been prepared.
There will be two types of bands L and S. Both of these will keep an eye on the increasing number of trees and plants on the earth, as well as study the effect of lack of light and getting more. Its radar will be so powerful that it will be able to take clear pictures of the area up to 240 kilometers. Will take again Because it will take 12 days to complete one round of the earth. During this time, it will continue to provide photographs and data to scientists while doing rapid sampling of different parts of the earth.
Also read ISRO going to hire engineers for different positions ; Check here last date to apply