JEE Advanced : Increasing number of attempts to be review before 2021 JEE exam. Director of Indian Institute of Technology, IIT Delhi, Professor V. Ramgopal Rao has talked about increasing the number of attempts for the JEE Advanced or IIT JEE exam. Prof Rao, while explaining the procedure for setting or fixing it, said that the decision will be taken in the meeting of JAB or Joint Admission Board, where all the matters regarding IIT JEE or JEE Advanced 2021 will be taken up.
Many students have requested Professor Rao to increase the number of attempts as the epidemic has adversely affected many students. Responding to the students through his Twitter account, Rao explains that increasing the number of attempts for the 2021 exam is a decision that has to be taken by JAB and not done alone.
Prof Explaining the decision-making process in a government system ', Prof. Rao further said that the ministry and all the parties involved are 'concerned about the situation' and everyone wants to help. After the JEE Advanced 2020 is conducted, the responsibility of conducting the examination will be given to IIT Kharagpur for the 2021 examination. Decisions – whether to allow more efforts as a special case or otherwise, will then be taken by the board at their annual meeting.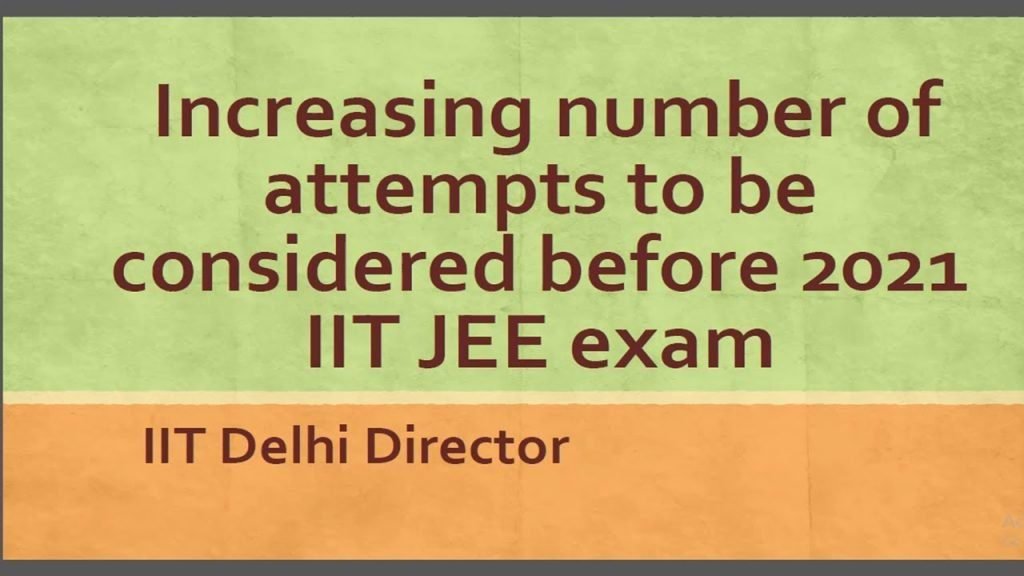 He further asked the students to focus their studies for the 2020 examination. Aassuring that all matters would be discussed and resolved in the best way. Although he has not committed to the nature of the decision, his letter has helped calm students who are worried about the JEE Advanced exam as they missed the JEE Main exam. For JEE Main Examination – The decision on conduct rests with the NTA and not the IIT.
ALSO READ JEE Main Paper 2 result 2020 : B.arch result to be declare soon by NTA.