Schools not to be re-open in Unblock 4 | Check latest update here. Students have suffered the most due to the Coronavirus pandemic within the country. India is within the unlocking method and is presently within the Unlock 4.0. Within the method, the Union Home Ministry has already issued Unlock 4.0 suggestion and unlocking of transport as well as trains, Metro rail, buses have begun. The Unlock 4.0 suggestions conjointly counsel faculty school reopening cautiously. Due to Coronavirus, faculty and faculties are closed the country since the last week of March, to that there has been heaps of loss of students' education and currently most are awaiting the college to open.
Under unlock-4, the central government has given permission to open schools from 9th to 12th from September 21, although the UP government is not ready to accept it. There is confusion about opening of school from this month due to increasing corona case in UP. Deputy CM Dinesh Sharma said that the possibility of partial opening of schools in the state from 21 September is very low as the cases of corona are increasing in the state.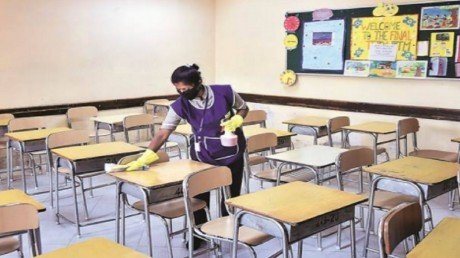 Schools not to be re-open in Unblock 4:

Deputy Chief Minister Dinesh Sharma said, "Due to increasing corona cases, the possibility of partial reopening of schools from September 21 is very unlikely. Schools cannot be allowed to work partially, at least this month. The safety of the students is at the top and cannot be compromised in any way.
Many school management of Lucknow have also rejected the idea of ​​starting class again. La Martiniere Girls' College, Loreto Day School, St. Teresa's Day School, Horner College and other institutions have decided to discontinue school and continue online classes.
In Delhi and Bihar, it has been decided to keep school colleges closed till 30 September. At the same time, there is confusion in the opening of the school due to the continuous increase in the cases of Kovid in Uttarakhand. According to government spokesperson Madan Kaushik, the latest state of corona infection is being assessed right now. If there is any doubt, the schools will not be opened.
ALSO READ YouTube has Launched its own version of Tiktok | Check out here