Tata Steel declares Rs 235 Crore Bonus payout to employees for 2019-20. While on the one hand people are leaving jobs and earnings have been reduced in the entire country under lockdown, on the other side there is great news for the employees of Tata Steel. A bonus agreement was reached between the leaders of Tata Steel Management and Tata Workers Union on Monday. An employee will receive a bonus of more than Rs 3 lakh.
Tata Steel has announced a bonus of Rs 235.54 crore for its employees for the financial year 2019-20. The company said in a statement that an agreement has been reached between the management and the union. The agreement was signed by managing director TV Narendran on behalf of management and chairman R Ravi Prasad on behalf of Tata Workers Union.
The company said that it has been a difficult year for the company due to the corona virus epidemic but it has been decided to fulfill the three-year promise of giving bonuses to employees. The company has incurred losses in the last two quarters. The company incurred a loss of Rs 4,648.13 crore in the April-June quarter of the current financial year. Earlier, the company had a loss of Rs 1615.35 crore in the last quarter of the last financial year.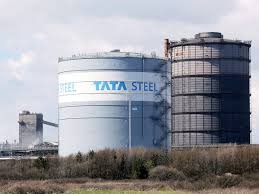 Tata Steel declares Rs 235 Crore Bonus payout to employees :
According to the agreement, this year Rs 235.54 crore will be distributed among the employees. It will distribute Rs 142.05 crore among 12807 employees including Jamshedpur unit and tube division. This year, employees have also been given a bonus on the amount of grade revision arrears. The employees of Jamshedpur unit and tube division will get Rs 212.71 crore on arrears this year and Rs 1100.84 crore, including both the annual basic and DA annual bonus of Rs 888.13 crore for the financial year 2019-20.
Last year, a bonus of Rs 239.61 crore was received, in which an amount of 131.22 crore was distributed among 13675 employees of Jamshedpur and Tube division. Based on calculation in percentage, 15.86 percent bonus was received. NS grade employees received a minimum of Rs 34764 and a maximum of Rs 63945. The total bonus was fixed at 1510.67 crore last year. The bonus agreement was signed on September 24 last year.
ALSO READ YouTube has Launched its own version of Tiktok | Check out here