TCS announce salary hike for employees, effective from 1 October. India's biggest company TCS , Tata Consultancy Services on Wednesday announced the salary hike for their employees. Tata Consultancy Services, one of India's highest hiring companies, is focusing more on modern digital skills in hiring. The company is not only recruiting more freshers who specialize in modern skills, but is also giving them attractive salary packages. Currently, the company has recruited about 1,000 such fresher engineers who specialize in new-age digital skills. Generally, the company has offered double the salary to these freshers than the freshers who come from the campus.
Also read ISRO Recruitment 2020: Online application are available for 55 Vacancies with salary up to Rs 2 lakhs | Check out here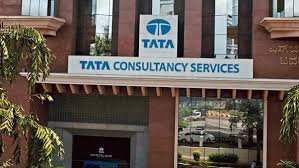 TCS announce salary hike :
In the IT industry, the entry-level salary of engineers is usually Rs 3.5 lakh per annum, but TCS has offered a salary package of Rs 6.5 lakh to engineers skilled in digital skills. These candidates are selected after clearing a test. In fact, from this year, TCS has changed its hiring strategy and started hiring through a test called National Qualifier Test (NQT).
The test is based on the new digital skill. After this test, the company also conducts interviews or video interviews of selected candidates. The company says that with the help of online tests, it is able to reach even remote students. Also, the appointment process of the company is completed in 3 to 4 weeks. Earlier, the company used to hire students in 370 colleges. Now TCS is able to reach 2,000 colleges due to online test.
Global Head and HR of TCS Milind Lakkad said " we want to thank all TCS employees and other members for incredible resilience they have shown during these trying times. We are happy to announce that we will be rolling out salary increase , effective October 1st . We started onboarding freshers , and increased our recruitment globally in Q2. The salary increase will acorss all bands of employees and it will be similar to what we had done in the past.
Also read Data Science job Opportunity : Around 1 lakh people will get job in Data Science | Check out here