Twitter Fleets feature globally launched, posted photos and videos will disappear by themselves in 24 hrs. The micro-blogging site Twitter released the Fleet feature as a test in June in India, South Korea, Italy and Brazil. Now the company has launched this feature globally. Users can post photos and videos through this feature, which will disappear automatically after 24 hours. However, information has not been shared by the company yet how many users are using this feature.
Twitter's Design Director Joshua Harris said that we have seen that our users are sharing their ideas with the world through the Fleet feature. At the same time, this feature is very useful for all our users. He has further said that we are also working on another new feature, named Audio Space. Through this feature, users will be able to debate on any topic. Currently, testing of this feature is going on.
Also read Microsoft India vacancy for the post of Software Engineer II ; Bachelor's Degree/Master's Degree | Check out direct link here to apply
Twitter Fleets feature globally launched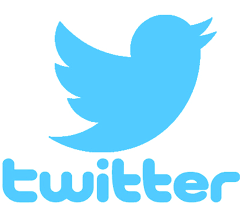 Twitter Fleets feature , Photos and videos posted by users look like an Instagram story at the top of the Fleets Twitter app. All photos and videos shared through the Fleet feature disappear automatically after 24 hours. At the same time, Android and iOS users can use this feature.
Twitter launched the Topics feature in November last month. This feature supports Hindi and English languages. The new Topics feature helps people follow and connect with people in their favorite fields in a virtual way. This gives users more and more better content on their timeline. Simply put, when a user follows a topic on Twitter, they will see the account and web page of the expert of the same field.
Also read UPSC IFS Exam 2020 detailed application form released on official website | Check out here