Unlock 5.0 Travel guidelines. The process of unlocking has already begun in India to prevent the outbreak of Covid-19 various precautions will taken up. The government has removed almost all restrictions in last 4 unlock guidelines . So in that process , some guidelines have also been issued for traveling . If someone's planning to go for a trip then they should have take care of those travel guidelines.
Guidelines are :
International flights under Unlock 5.0 are not allowed . International flights will remain banned till October 31. In the meantime , only those who will be allowed by the Home Ministry will be Allowed.
No state in India will now be allowed to enforce any type of lockdown outside the containment zone without consulting with central government.
Under Unlock 5.0 there are no restriction on inter-state and state movement of a person and goods .
There is no need to take permission and to take permit card for moving from one state to another.
Also read Unlock 5.0 guidelines: Cinemas can Re-open from 15 October with 50 % seating capacity| Check out hereT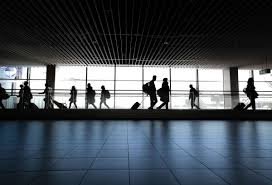 Unlock 5.0 Travel guidelines :
The ministry said that the restrictions on international flights will be continue except for the centre's permitted visit. The ministry said that some activities have been allowed from 15th October in areas outside the detained areas where cinema halls can be opened only with 50 % seating capacity. For this SOP will be provides by the Ministry of Information and Broadcasting. Business to Business exhibitions will also allowed .
India has set Air bubble arrangements with several 15 Countries in which US , UK , Canada, UAE , Qatar, Nigeria , Maldives , Kenya , Japan , Iraq , Germany , France , Bhutan , Bahrain , and Afghanistan. This air bubble allows passengers to fly from one country to another country .
Also read 200 special trains to be run from October 15 in festive season: IRCTC New updates