Big news: Fines for those not wearing masks in Delhi increased from 500 to 2000. The Arvind Kejriwal government has taken a big decision in view of the increasing cases of Corona virus in Delhi. Now up to Rs 2000 fine will be imposed on those who do not wear masks in Delhi. Earlier this fine was 500 rupees, which has been increased four times.
Delhi CM Arvind Kejriwal today announced that this decision has been taken by meeting LG and it was decided to take this step in the all-party meeting called today. In order to deal with the ever-increasing corona cases in the capital Delhi, CM convened an all-party meeting in which BJP and Congress also participated.
Also read Twitter Fleets feature globally launched, posted photos and videos will disappear by themselves in 24 hours | Check out here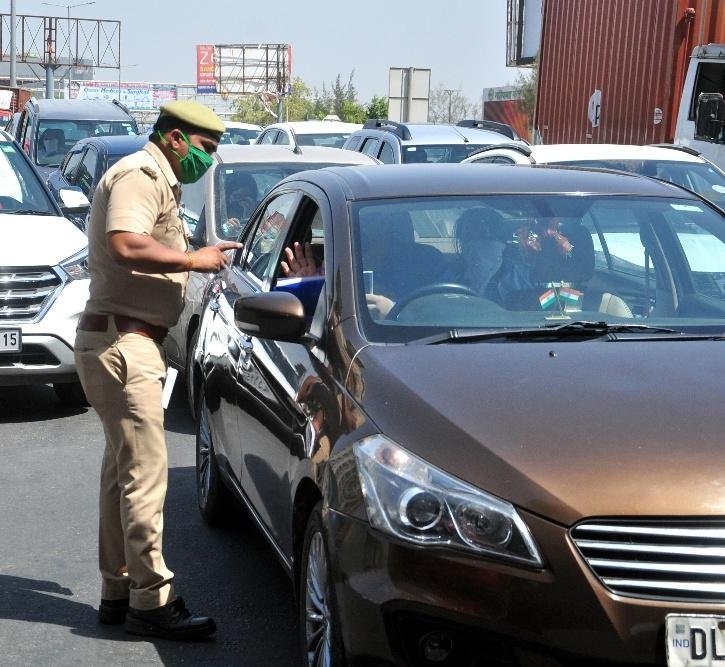 Big news: Fines for those not wearing masks in Delhi increased from 500 to 2000 . On Wednesday, 7486 new cases of corona were reported in Delhi. After this, the total number of corona infected in the capital has crossed 5 lakh. Whereas, a record 131 people died on Wednesday from this epidemic. Here, Delhi has the highest number of deaths in one day from corona infection.
If you look at the cases of corona infection that came in the last one week in the capital Delhi, then there have been 43 thousand 109 new cases from November 12 to November 18, while 715 people died during this period.
On Sunday, Home Minister Amit Shah also took a meeting and reviewed the situation in Delhi's corona and assured the Delhi government of all possible help. Apart from this, doctors and medical staff of paramilitary forces have also reached Delhi, who are helping Corona Warriors in the fight with Covid-19.
Also read Microsoft India vacancy for the post of Software Engineer II ; Bachelor's Degree/Master's Degree | Check out direct link here to apply