Debit card and Credit card new rules applicable from tomorrow. The Reserve Bank of India(RBI) always bring new things to make the digital payment in India more secure. Currently , RBI issued new guidelines to make card payments completely safe. These new guidelines are applicable from 1 October .
RBI gaves instructions to all banks in the country not to provide non essential international facilities to any customer . Unless no customer demands it by itself , no bank will provide this facility to any one automatically. RBI takes this decision to protect the customer from fraud transactions through debit and credit card.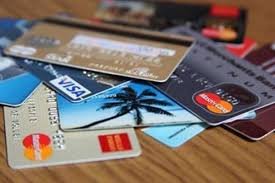 Debit card and Credit card; Check out new guidelines here:
According to new guidelines , now customers have opportunity to choose bank facilities by themselves . They will decide for themselves which facility they need, how much spending limit for online transaction etc.
Card service will be available at domestic ATMs and point of sale.
Both card holders must set their credit limit.
The card holder must decide the services availed on his card.
The bank has asked all banks and card issuing companies to end the facility of online transactions on those cards which have never been used for online transactions. Regarding the Reserve Bank's new rule, InfrasoftTech CEO and Managing Director Rajesh Meerjankar said that banks will have the right to de-activate your credit and debit card for security reasons. The Reserve Bank has asked to disable the online payment service for a card that has not yet been transacted online or contactless. The card holders will have to inform the banks before doing the international transaction and this service will have to be activated.
Card holders will have the facility to use the on-off option for ATM, NFC (contactless), POS and e-commerce transactions from their debit and credit. If a card holder wants to disable the contactless facility, it can be easily done. Currently its limit is Rs 2000 daily. Card users will also have the freedom to decide the international transaction limit when they go abroad. On coming back to India, he should disable this service.
ALSO READ Ration card – Aadhar card linking ; Last date today | Check out here