Delhi Metro declare new instructions as services going to start from next week Check out here : Delhi Metro Rail Corporation (DMRC) is all ready to start metro services from 7 September . Due to Covid-19 Pandemic , Metro services for passenger was stopped from 170 days . Now After 170 days , Delhi Metro will again see passengers . However due to the risk of Corona Virus , the view of the metro stations will be changed . Delhi Metro declare new instructions.
Delhi Metro declare new instructions | Check here
The Metro Trains will run in three stages in Unlock 4. In the first stage , the Yellow line and the Gurugram Rapid metro will be open for passengers from 7 am to 11 am , and then from 4 pm to 8 pm . This will also followed by Pink line and blue line on September 9 and from September 10, the metro will also resume for the Red line , Green line , and Violet Line .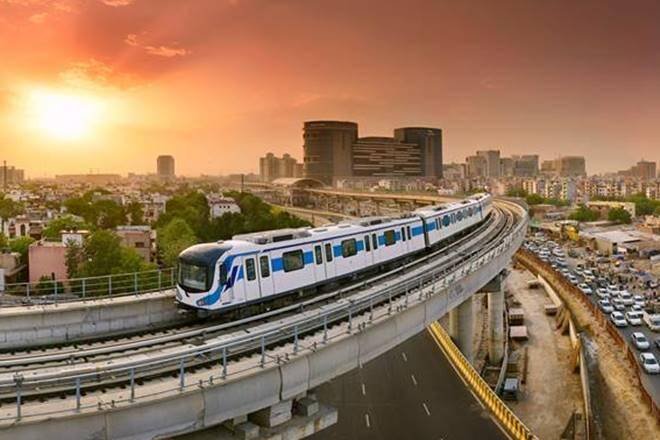 In stage second , that is started from 11 September ,hours will be increase from 7 am to 1 pm and 4 pm to 10 pm . In the Third stage , that begin on 12 September . Service hours will go to its previous pre lockdown schedule from 6 am to 11pm.
Running the Metro does not means that the train will stop at every station . In case of some problems , the trains will skip the station. According to Durgashankar Mishra , Ministry of Urban Affairs , initially the frequency of the metro will be between 5 and 7 minutes . The metro used to come in the first two and a half minutes , but this time the entire train will be sanitized after each trip.
In order to maintain social distancing passengers will have to follow the marking done inside the station , at the concourse level , on platform and inside the trains . If there is more congestion at a station , the train will not be stopped at that station immediately by informing the train operator from the control room . Checking may also take time . For this , passengers have been instructed to carry at least luggage and minimum items of metal .
ALSO READ Flipkart wholesale going to provide grocery services