Dil Bechara Review |Hit, Superhit or Blockbuster
Dil Bechara Movie Review: The film will obviously always belong to Sushant Singh Rajput – on the money all the way, his performance demonstrates exactly why the chops he possessed weren't ordinary.
Cast: Sushant Singh Rajput, Sanjana Sanghi, Saif Ali Khan, Swastika Mukherjee, Saswata Chatterjee and Sahil Vaid
Director: Mukesh Chhabra
Rating: 3 stars (out of 5)
Story: As romance blooms between two youngsters fighting cancer, Kizie and Manny, they live it up to the fullest, despite the inevitable tragedy looming over them.
Review: 'Dil Bechara' is the Hindi film adaptation of John Green's popular 2012 novel, 'The Fault in Our Stars'. In fact, the book's Hollywood adaptation with the same name in 2016 met with much critical acclaim.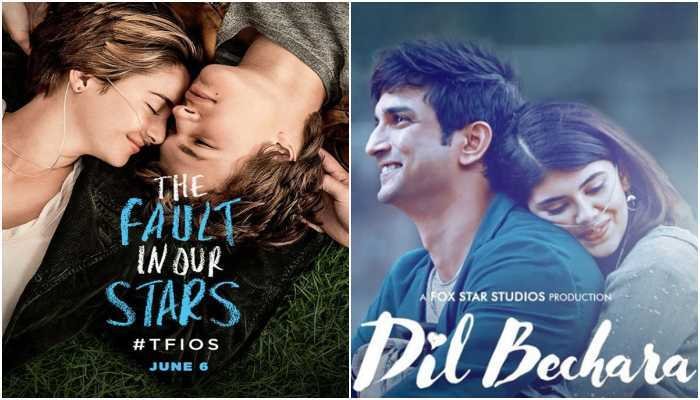 Sanjana Sanghi who makes her debut in a leading role gives an assured, confident performance. The supporting cast, especially Swastika Mukherjee and Saswata Chatterjee as Kizie's parents are superb and Saif Ali Khan in a cameo is noteworthy. The soundtrack (composed by A.R. Rahman and lyrics by Amitabh Bhattacharya) is peppered with some fantastic, foot-tapping music – particularly Khulke Jeene Ka, Taare Ginn and the title track, Dil Bechara. The chemistry between the lead pair is refreshing to watch, especially in the beautifully shot (cinematography by Satyajit Pande) sequences in Paris.
Director Mukesh Chhabra and writers Suprotim Sengupta and Shashank Khaitan ensure the narrative flows, taking you through some tender, touching moments between Kizie and Manny and Kizie and her parents. And be prepared for some scenes that definitely bring you to tears.
Even though the film's spirit and breezy pace triumphs, the melancholy that augurs it, will leave you in a puddle of emotions and with a heavy lump in your throat as the end credits roll. 'Dil Bechara' will always be remembered as Sushant Singh Rajput's swan song. Watch this movie simply to witness Sushant Singh Rajput's last act. A brilliant one at that.
In-depth Analysis
Our overall critic's rating is not an average of the sub scores below.
Direction:3.5/5
Dialogues:3.5/5
Music:4.0/5
Visual appeal:3.5/5
For Other Such Latest Updates :
Visit MNPNews