Farmers accept government's proposal for talk , ready for meeting on December 29. The farmers sitting on the agitation against the new agricultural law have decided to start talks with the government again. After the meeting of farmer leaders on Saturday, President of the Indian Farmers Union, Rakesh Tikait said that the farmer leaders have decided to resume talks with the government.
He said that a proposal for a meeting has been sent on December 29 at 11 am for talks with the government. Farmer leaders have also sent a meeting agenda on their behalf to the central government on which they want to negotiate.
Rakesh Tikait said that the repeal of the three agricultural laws, the legal guarantee for the MSP should be an agenda of dialogue with the government. The government has appealed to the farmers several times to leave the path of agitation and start the dialogue. In the middle, the farmers had rejected the proposal sent by the government, that they should not play with fire and do not take the agitation lightly.
Today is the 31st day of the agitation being organized by the farmers organization to protest against the agrarian reform laws. The farmers' organization is continuously demonstrating on the borders of the national capital. Meanwhile, security has been tightened at the borders. A meeting of the United Kisan Morcha was held today in which the proposal of talks and other issues from the government were discussed.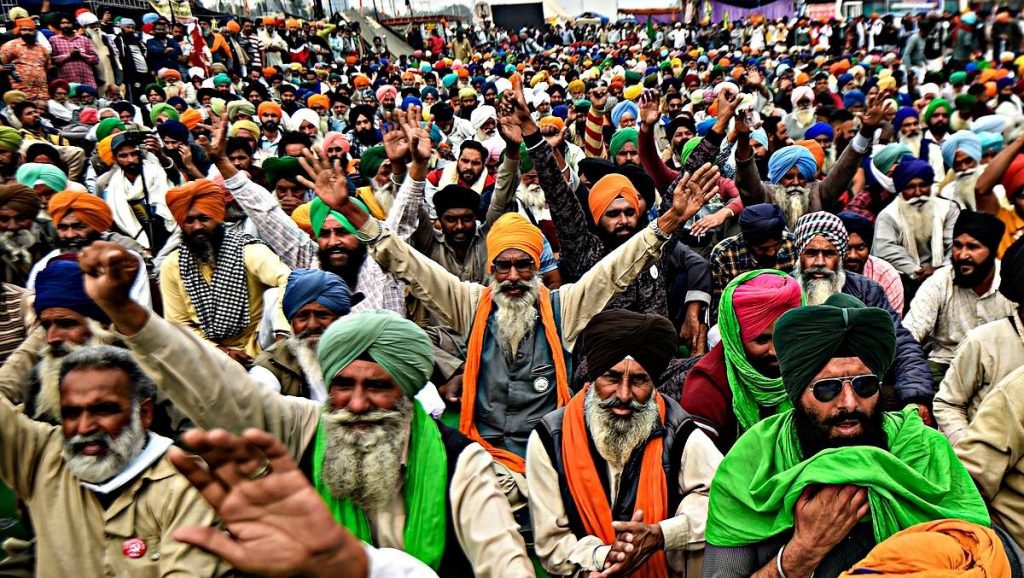 Farmers accept government's proposal ; MOTIVE OF MEETING
1. Modalities to be adopted to repeal / repeal the three Central Agricultural Laws.
2. Procedure and provision for legal guarantee of profitable MSP suggested by National Farmers Commission for all farmers and agricultural commodities.
3. Amendments to the "Commission Ordinance for Air Quality Management in the National Capital Region and adjoining areas, 2020" which are necessary to exclude farmers from the penal provisions of the Ordinance.
4. Necessary changes in the draft 'Electricity Amendment Bill 2020' to protect the interests of farmers.
In order to support the agitating farmers, on Saturday, several groups of farmers from Punjab took rations and other essentials with them towards Delhi's borders. According to the farmers union leaders, farmers from different places including Sangrur, Amritsar, Tarn Taran, Gurdaspur and Bathinda districts are moving towards Singhu and Tikri borders.
The farmers seemed to have been prepared to live longer as they had their ration and other essential items in their trolleys. The Bharatiya Kisan Union (Ekta Ugrahan) claimed that thousands of farmers would march from Khanori and Dabwali borders towards the protest places near the national capital. The organization's general secretary Sukhdev Singh said that many women are also included in the new batch.
ALSO READ SNAP 2020 Admit Card : Admit Card issued, Check details here how to download it