Farmers Protest update ; Negotiations between the government and the farmers today. Farmers are on the Delhi border against the Farm Laws of the Center. The third round of talks will be held today to resolve the impasse on the law between the farmers' organizations and the government amid protests by farmers across the country. Thousands of farmers are protesting against agricultural laws in Delhi and its borders.
A farmer sitting in a protest on the Chilla Border (Delhi Noida Link Road) said, "If today's talks with the central government do not yield any tangible results then we will encircle Parliament." The farmers are adamant on the demand for withdrawal of all three agricultural laws.
Farmers' Protest against agricultural laws is getting faster. According to the news agency ANI, the demonstrations on the shout border of the farmers have continued. During this time, a farmer said that if nothing concrete happens in the talks with the government today, then we will surround the Parliament.
The fifth round of talks between the government and farmer leaders will be held on Saturday to end the deadlock over the new agricultural laws. Agriculture Minister Narendra Singh Tomar , Food Minister Piyush Goyal and Minister of State for Commerce and Industry Som Prakash will be present in this meeting. They will discuss the points that the farmer leaders raised and will present a solution.
ALSO READ Amazon Development Centre vacancy for the post of Senior Data Engineer ; Bachelor's Degree/B.E | Check direct link to apply here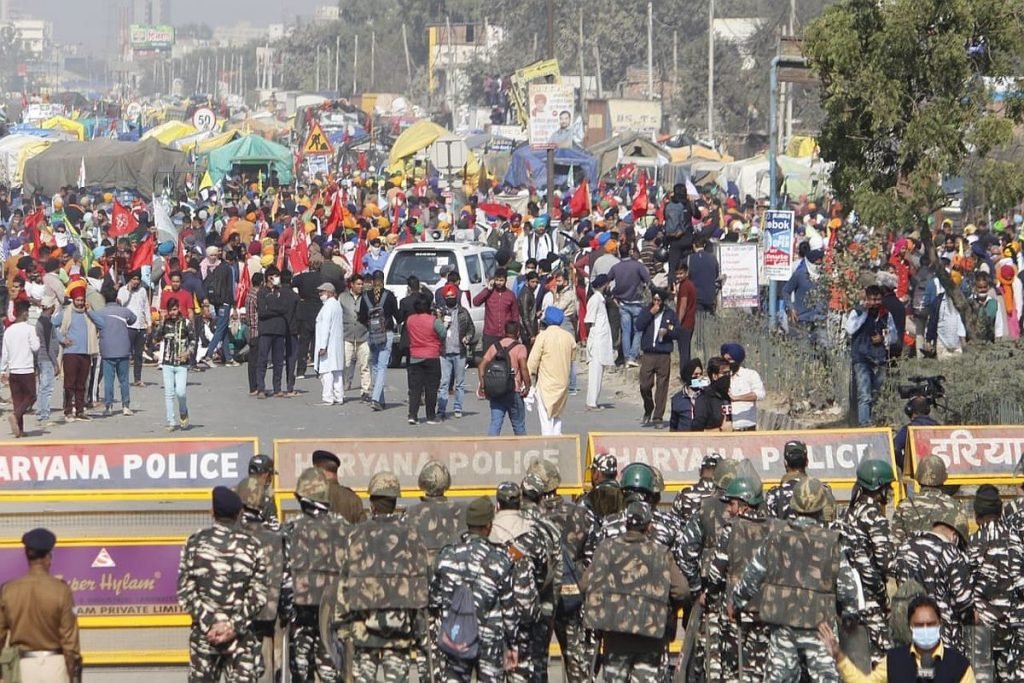 Farmers Protest update
Farmers' organizations held a meeting on Friday. After the meeting, at the press conference of the United Farmers' Front, the farmer leaders told that in the meeting we have decided that the three will not obey without repealing the law. He told that the government is ready to make some amendments but we have clearly told the government that the government should withdraw all the three laws.
Farmer leaders said that on December 8, we will capture the toll plazas of the entire country and also close the remaining roads of Delhi. The farmers have said that they will burn PM Modi's pulp .
In the last meeting, Agriculture Minister Tomar had assured the leaders of 40 farmers' organizations that the government will strengthen the APMC (Agricultural Produce Market Committee) mandis, create equal level of competition with the proposed private markets and open the door to high courts for dispute resolution Willing to think with open mind to make provision for knocking. The government had emphasized that procurement arrangements will continue at the minimum support price (MSP).
ALSO READ Capgemini Technology Services vacancy for the post of Cloud Engineer | Bachelor's Degree/Master's Degree ; Check direct link to apply here