Farmers standing on Delhi border not ready to go to Burari Ground, burnt effigy of PM Modi. Farmers protesting the Centre's Agricultural Laws (Farm Laws) got permission to protest in the national capital Delhi. However, farmers are still standing on the Singhu border (Delhi Haryana). They spent here on Friday night. A meeting of farmers from Punjab is going on here. Further strategy will be discussed in this meeting. The Delhi government protested and welcomed the farmers as 'guests of welcome', arranged for their food, drink and shelter.
Thousands of farmers from different entry points of the national capital have been allowed to enter and protest in a peaceful manner against agricultural laws in the plains of North Delhi. Some representatives of farmers visited Nirankari Samagam Ground in Burari along with police officers.
According to police sources, the farmers of Singhu Border are not ready to go to Burari Nirankari Ground at the moment. Farmers burnt effigies of Prime Minister Narendra Modi on the Singhu border. According to SS Yadav, Joint Commissioner of the Northern Range, different levels and interactions are going on with the farmers. The farmers are sitting in a peaceful manner right now. Hope there will be some solution.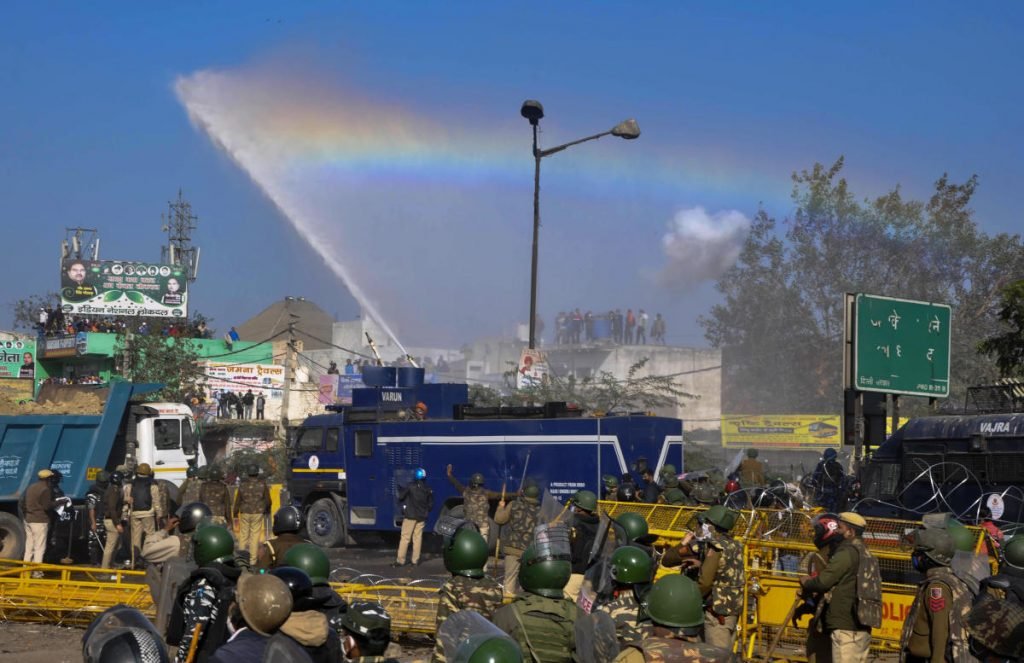 Farmers standing on Delhi border
Tight security arrangements have been made at the ticking border. Even after the farmers were approved to perform in the Nirankari Groud of Burari, they are frozen here. In view of this, strict security arrangements have been made.
Farmers are meeting on the Singhu border. Further strategy will be discussed in this meeting whether the performance will be in Nirankari Ground of Burari or not. However, the leaders of several farmers' organizations have prepared for the Burari demonstration.
Farmer leaders of Punjab said that they will meet on Saturday to discuss the steps ahead. However, these farmer leaders are in favor of being vilified for demonstrating against the agricultural laws of the central government. Buta Singh Barjagil, president of the Bharatiya Kisan Union (Dakonda), told over the phone, "Many farmer leaders are still on the way to Delhi. We will meet on Saturday and decide on the steps forward. "
Darshan Pal, president of the Revolutionary Farmers Union, said that he was in favor of going to Burari as he had given a call for 'Delhi Chalo'. He further said that the goal of this demonstration is to reach Delhi and pressurize the central government about these three agricultural laws. Pal said that a large number of protesters who came from Punjab, Haryana and other places can fill the grounds of Burari.
Union Agriculture Minister Narendra Singh Tomar requested the protesting farmers to stop the agitation and said that the government is ready to talk to them on all issues. Stressing that the new agricultural laws would significantly improve the standard of living of farmers, Tomar said that the government is in touch with various farmer organizations and they have been called for talks on December 3.
Also read Amazon Development Centre vacancy for the post of Software Development Engineer | Bachelor's Degree ; Apply Now | Check direct link to apply here