Amazon Development Centre vacancy for the post of Software Development Engineer | Bachelor's Degree ; Apply Now. Amazon.com, Inc , is an American multinational technology company based in Seattle, Washington, which focuses on e-commerce, cloud computing, digital streaming, and artificial intelligence. It is considered one of the Big Five companies in the U.S. information technology industry, along with Google, Apple, Microsoft, and Facebook .The company has been referred to as "one of the most influential economic and cultural forces in the world", as well as the world's most valuable brand.
In the job announcement, Amazon announces the job vacancies for Software Development Engineer posts, with job location in Bangalore.
Required skills : C/C++/Java .
Also read IIT and NIT to study engineering in mother tongue from next year: Ministry of Education | Check out here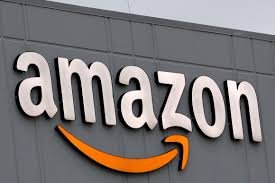 Amazon Development Centre vacancy
Candidate must possess:
– Excellent problem solving skills.
– Sound understanding of Computer Science such as Algorithms, Data Structures, Object Oriented – Design, Databases.
– Be able to write Amazon quality code in an object oriented language – preferably in C/C++/Java.
– Good written and oral communication skills.
-Ability to adapt quickly to a fast-paced development environment.
BASIC QUALIFICATIONS
· 2+ years of non-internship professional software development experience Programming
· experience with at least one modern language such as Java, C++, or C# including object-oriented design
· 1+ years of experience contributing to the architecture and design (architecture, design patterns, reliability and scaling) of new and current systems.
PREFERRED QUALIFICATIONS
· Bachelor's degree or higher in computer science, math or other related disciplines
· Advanced programming in Java on Linux and/or Windows environment. Experience exploring technical feasibility tradeoffs.
· Demonstrated leadership abilities in an engineering environment in driving operational excellence and best practices.
· Demonstrated ability to achieve stretch goals in a highly innovative and fast paced environment.
· Excellence in technical communication with peers and non-technical cohorts
· Strong sense of ownership, urgency, and drive.
DIRECT LINK TO APPLY , CLICK HERE
Also read SAP India Pvt. vacancy for the post of Node JS Developer -SAP Cloud Posts ; Apply Now | Check direct link to apply here