Government allows employees in IT industry to work from home permanently. Due to Corona epidemic, many companies are offering Work from Home to their employees. Meanwhile, the government on Thursday announced simplification of guidelines for companies offering business process outsourcing (BPO) and IT-based services (ITeS), which will allow employees to work permanently from home.
The new rule will create a favorable environment for companies to work from home and work from anywhere. Periodic reporting and other commitments for companies have been eliminated. An official release said that its objective is to strengthen the industry.
Prime Minister Narendra Modi said, 'The central government is committed to ensuring a conducive environment for growth and innovation in the country and the government has announced simplified guidelines for BPO industry and IT-enabled services.
Also read IRCTC's new rule regarding train ticket booking; Now seats will be available five minutes before the train starts | Check out here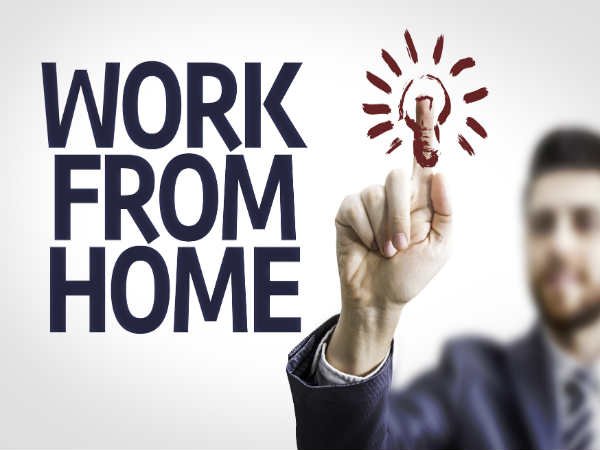 Government allows employees to work from home :
PM Modi said, committed to furthering the Ease of Doing Business and making India a technology hub! He said, 'GoI has made the telecom department's other service provider (OSP) guidelines very simple. The compliance burden of the BPO industry will be greatly reduced due to this. This will remove many other requirements. These steps will increase flexibility and productivity.
OSPs are companies that use telecommunications resources to provide application services, IT-related services or outsourcing services of any kind. In this way companies are called BPO, Knowledge Process Outsourcing (KPO), ITES and Call Center.
Also read ISRO set to Launch PSLV-C49 , will also carry nine foreign satellites | Check out here
Ravi Shankar Prasad said – major reform initiative Union Minister for Communications, Electronics and Information Technology Ravi Shankar Prasad also tweeted and said that the government has taken a major reform initiative to liberalize the regulatory regime for OSPs. He wrote, 'It will promote the IT / ITeS / BPO industry and create a favorable governance for work from home in India.
Major guidelines for OSP:
1. No registration certificate will be required for OSP centres in India.
2. The OSPs may also operate as under:
• Work From Home (WFH)
• Work From Anywhere (WFA) in India
• Infrastructure sharing
• Centralized EPABX (i.e., Distributed Architecture of EPABX.
3. NO Bank Guarantee whatsoever will be required for any facility or dispensation under
these Guidelines.
4. The concept of Work-From-Home/ Work-From-Anywhere shall be treated as Extended
Agent Position/ Remote Agent of the OSP.
5. Interconnectivity of two or more Domestic OSP Centres of the same Company or group
of companies is permitted. Similarly, interconnectivity among International OSP Centres is
permitted.
Also read Reliance Jio ; 3 new all-in-one plans for JioPhone users, will get 1.5GB data daily with 336 days validity | Check out here