Infosys Completes The Acquisition of GuideVision . Infosys said on Monday that it had completed the acquisition of the Czech Republic-based GuideVision. This service services management consultancy specialized in offering like strategic advisory, consulting, implementation, training and support in the ServiceNow platform. Infosys further enhances its digital capabilities, strengthens the Infosys Cobalt portfolio of cloud services and renew its commitment to the growing ServiceNow ecosystem.
GuideMision, Infosys including SnowMirror it is a exclusive smart data replication tool for ServiceNow instances . This enables more than 100 company customers to simplify their business and IT functions . GuideVision's training academy capabilities in the Czech Republic, Hungary, Poland and in Germany and Finland reinforce Infosys' ServiceNow capabilities, offering customers in Europe unique capabilities in cloud-first digital transformation.
Also Read DU Cut-off list 2020 : Know when the first cutoff list of Delhi University will be released| Check details here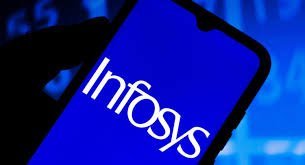 Infosys Completes The Acquisition :
GuideVision's team showed a deep knowledge about the product and strong interest in the customer perspective. GuideVision is a fast growing technology services company exclusively dedicated to service management and ServiceNow. Based in Central Eastern Europe serve medium to large customers in the region, across all Europe, as well as the rest of the world. Quality and professionalism are of paramount importance in our work and we are delighted to enjoy persistently high customer satisfaction ratings. Their mission is to make ServiceNow work for client goals.
Now, Infosys is all set for welcoming GuideVision and its team.
Also read IGNOU Recruitment 2020: Recruitment to the post of Registrar at the salary of 2 Lakh | How to apply check here
TCS board will consider share buyback on October 7 | Check all updates here
Apple iPhone 12 launch date: iPhone 12 series may launch on October 13, know special things here