Rajnath Singh Announcement | Defence Minister ban on import
Defence Minister Rajnath Singh: As we all are well aware of the fact that Prime Minister Narendra Modi announced atam nirbhar Bharat or self-dependent India initiative. So, today Defence Minister Rajnath Singh tweeted at 10:00 AM on his twitter account informing that MoD (Ministry of Defence) is now ready for a big push to atam nirbhar Bharat or self-dependent India initiative. Rajnath Singh also informed about various other measures that have been taken.
In addition to this tweet, he also tweeted, "Prime Minister Shri @narendramodi has given a clarion call for a self-reliant India based on the five pillars, i.e., Economy, Infrastructure, System, Demography & Demand and announced a special economic package for Self-Reliant India named 'Atamnirbhar Bharat' ".
Further he tweeted and provided all the information about this step.
Rajnath Singh's Tweets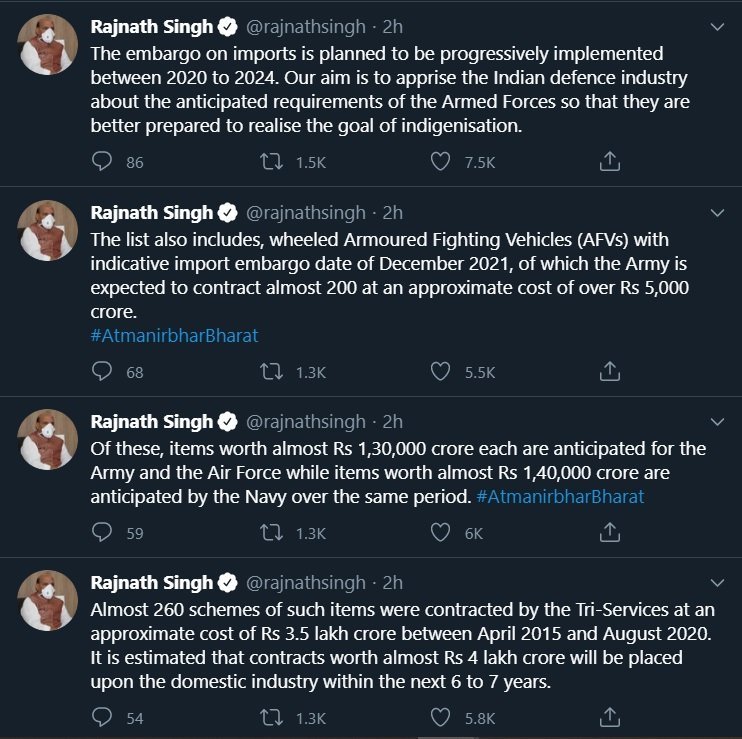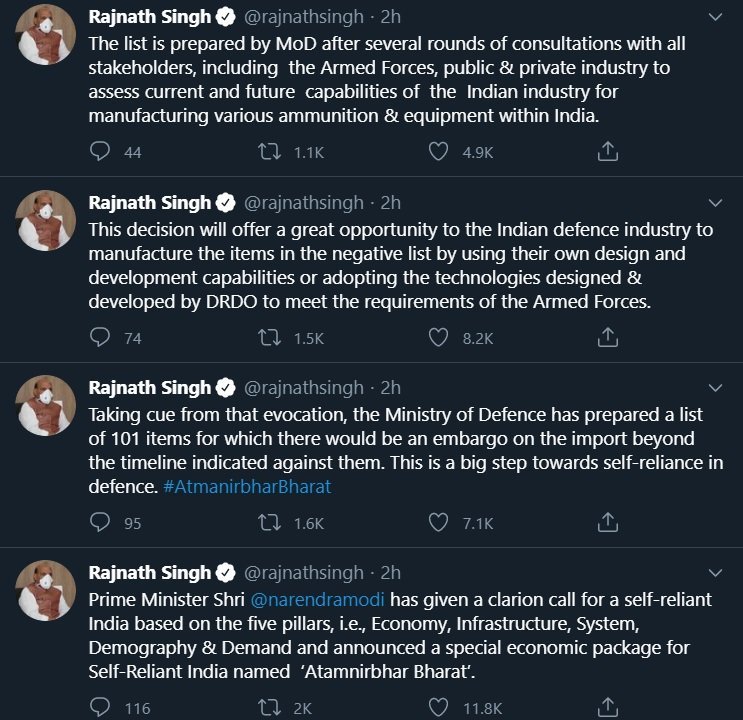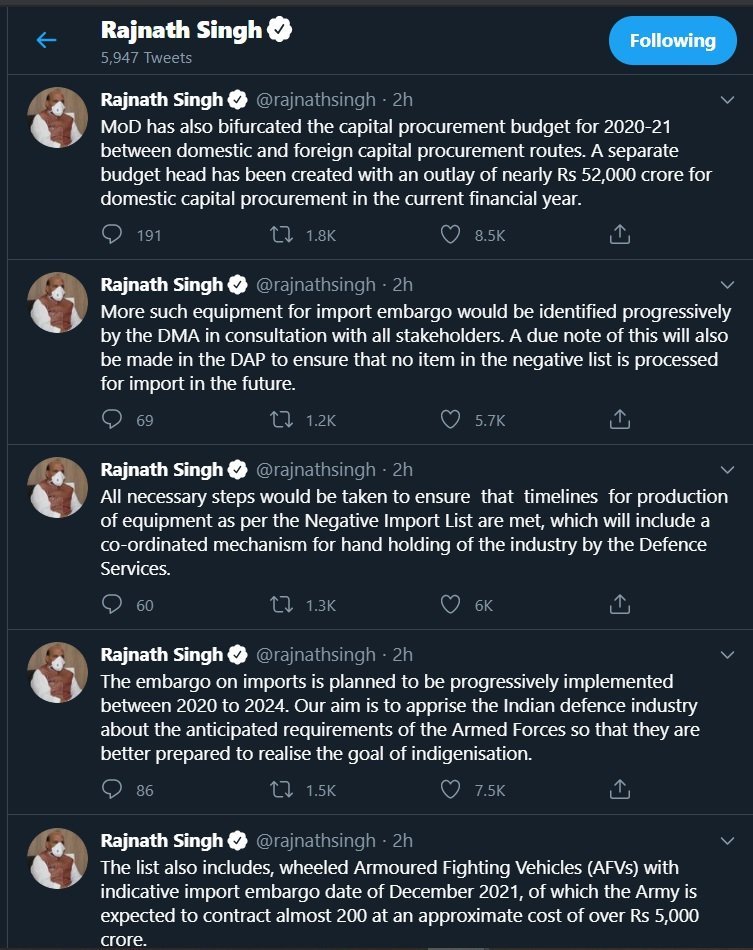 The Indian army is planning to maintain the current strength of troops and weapons around LAC in eastern Ladakh. It has a number of weapons, ammunition, and winter gear, etc. This all happened due to the situation between India and China.
Prime Minister Narendra Modi's Approach
National Education Policy(NEP) 2020
Delhi govt will launch a special program
For Other Such Latest Updates :
Visit MNPNews