RRB NTPC Exam 2020 ; All about Document verification process. RRB NTPC exam for selection in the non-technical popular category (NTPC) posts in Indian Railways will start from December 15. This is the first selection test and the candidates who pass this exam will be shortlisted for the next level examination.
Once the examination starts, no candidate will be allowed to leave the examination hall. After the paper expires, the candidates will be able to get up from their seats only after the order of the invigilator. In the advice issued by the railways, applicants have been asked to beware of brokers and job scamsters. Those who try to cheat on the false promises of getting jobs in railways either by influence or using unfair means. Candidates should rely only on official sources.
Also read SBI Vs Post Office: Where FDs gain more in decreasing deposit rates | Check latest interest rates here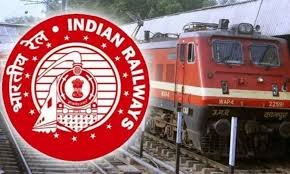 RRB NTPC Exam 2020
Soon admit card will be released on the official website. Candidates who are applied for the exam can download it from official website after being released by using their application number and date of birth.
During the verification process, all the important documents of a candidate are verified separately. The candidate's handwriting and fingerprint mentioned in the original application form are cross-checked with those taken during the examination as well as those taken during the certificate verification .During the official RRB NTPC Document Verification, all candidates must have their official documents. If any candidate does not have any official document at the time of Verification, there could be negative consequences of that case.
Railway Recruitment Board conducts exam for more than 1 lakh candidates and it recruits candidates based on various round like an online exam (CBT1 and CBT 2), Aptitude and Typing test .It qualifies 50% extra candidates for document verification. The reason to qualify 50% extra candidates for RRB NTPC DV is that many candidates do not join due to the job in other government departments , To avoid the shortfall in Non-Technical Popular categories vacancies, RRB recruits extra candidates.
Also read Tata Steel ; New system implemented for employees in Tata Steel, no need to come to office for 365 days | Check out here