SBI Vs Post Office: Where FDs gain more in decreasing deposit rates. Large-scale fixed deposits (FD) are invested in the country for traditional, safe and fixed interest income. Worldwide markets continue to decline due to Corona. In such a situation, FD is a safe investment where people are guaranteed returns on maturity. SBI has reduced interest rates on retail FD of less than Rs 2 crore a few days ago by 0.50 per cent for a period of 7-45 days to 5-10 years.
In this, the interest rates on 5-year tax saver FD have come down from 5.90 per cent to 5.70 per cent. At the same time, interest on the small savings scheme of the post office has been cut by 1.4 percent. In such a situation, you have to know that where you will get more benefit if you do on FDs of one to five years, State Bank of India or Post Office.
Also read WhatsApp Stable Update Rollout of Storage Management Tool, check here What's New Feature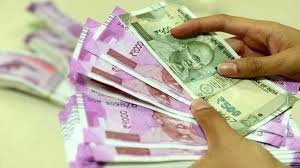 SBI Vs Post Office
Post Office Fixed Deposit, officially called 'Post Office Time Deposit Account'. It is a government scheme. Under this scheme, investors can keep their money in any post office in the country. In addition, a deposit for 5 years is eligible as a tax saving scheme, which means that as per the Income Tax Act, 1961 U / S 80C, Rs 1.5 lakh. / Financial year tax deduction can be claimed. Here the interest rate on FD is 1 percent higher than the bank. In SBI, where there is 507 per cent annual interest on 5-year FD. At the same time, under the post office time deposit, 6.7 percent interest is being received on 5 years deposit.
New interest rates from April 1 :
1 year FD 5.5%
2-year FD 5.5%
3-year FD 5.5%
5 year FD 6.7%
SBI Fixed Deposit: SBI has slashed interest rates on fixed deposits (FDs), once again shocking its customers. The bank has reduced interest on retail domestic term deposits of less than Rs 2 crore by 0.20 per cent over a period of 1-2 years. That is, now the benefit of SBI's FD has reduced. The new interest rates come into effect from 10 September 2020. Earlier, on May 27, SBI reduced the interest rates on fixed deposits.
New interest rates from September 10 :
46 days to 179 days – 3.9%
180 days to 210 days – 4.4%
211 days to less than 1 year – 4.4%
1 year to less than 2 years – 4.9%
2 years to less than 3 years – 5.1%
Also read US Election Results 2020: Trump supporters stuck breathless, eyes on nine state results | Check latest update here