WhatsApp Stable Update Rollout of Storage Management Tool, check here What's New Feature. WhatsApp has launched a new updated storage management tool. With this, users will be able to easily identify the WhatsApp files present in the phone, review and delete them in bulk.
This new WhatsApp feature will be made available to Android and iOS users worldwide this week.
WhatsApp is the most used messaging platform worldwide. The reason for its popularity is its simplicity. The Facebook-owned messaging company continues to launch new features to maintain competition. Now the company has introduced a storage management tool.
Also read Tata Steel ; New system implemented for employees in Tata Steel, no need to come to office for 365 days | Check out here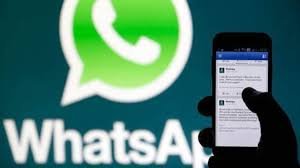 WhatsApp Stable Update
Users will get facility in content storage The company claims that with the rollout of storage management tool, the user will be able to chat in the phone, storage of media files. Simply put, users will be able to recognize content that occupies more space. At the same time, we will be able to review these content in a better way. Apart from this, users will be able to delete these messages and media files in bulk. Easy cleanup suggestions will also be made by the company.
Media content will be made available to the users of large files and media content that have been forwarded many times. Apart from this, files with less size to higher size will be placed in one size in the phone, which will make it easier to search these files. The store management tool will provide the option of pre-view before deleting the file.
After the new update of Whatsapp, users delete any file by selecting a single or multiple option, then before that users will get the option to view the pre-view option. After the rollout of WhatsApp's new tool, users will have to go to the Settings option, from where the storage and data option will be seen and after that you will be able to access the Manage Storage option.
Also read JoSAA Counseling 2020: 5th round result will be released shortly | Check out here