Tata Consultancy Services has become the most valuable Indian IT company in the world. TCS become the most valued IT company in the world by beating Accenture. TCS on Friday surpassed Accenture to become the world's most valuable IT company. TCS is the second company after Reliance to reach this peak internationally. Ascension had a market capitalization of $ 143.1 billion as of October 8. Tata Consultancy Services had a market capitalization of Rs 144.7 billion. TCS's market capitalization was $ 144.7 billion on Thursday (October 8 closing data) compared to Accenture's $ 143.1 billion capitalization. On the previous day (Thursday), TCS shares closed at Rs 2,825, up 3.19 percent, but opened at Rs 2792 on Friday (9 Friday) with one percent weakness.
Tata Consultancy Services is the second Indian company after Reliance Industries to reach a market cap of over Rs 10 lakh crore. Moreover, last Monday the company recorded another great achievement. TCS market cap rose by Rs 69,082.25 crore to close at Rs 10,15,714.25 crore at the close of trading on the Bombay Stock Exchange (BSE) due to volatility in the stock market.
Also read TCS announce salary hike for employees, effective from 1 October | Check out all details here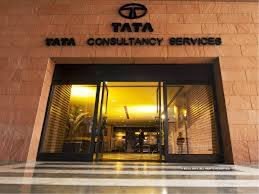 Tata Consultancy Services beats Accenture ;
Earlier, TCS achieved another major achievement on Monday (5 October). It became the second Indian firm after Reliance Industries with a market value of over Rs 10 lakh crore. After the rise in share prices, the market capitalization of TCS on BSE increased from Rs 69,082.25 crore to Rs 10,15,714.25 crore.
Company announced a buyback plan of Rs 16,000 crore on Wednesday, which is Rs 3,000 per equity share. In the year 2017 and 2018, the company had announced a similar buyback plan for shares worth Rs 16,000 crore. The purchase was then made at the rate of Rs 2,100 per share, in which around 7.61 crore shares were bought back. In 2017 too, the company announced a similar share purchase. TCS shares continue to gain momentum due to better than expected results in this September quarter.
Also read ISRO Recruitment 2020: Online application are available for 55 Vacancies with salary up to Rs 2 lakhs | Check out here