These 7 settings will keep your WhatsApp safe, know full detail. The matter of privacy on WhatsApp has been in the news for the past few days. NCB has sent summons to many Bollywood actors based on their WhatsApp chats. Since then, questions have been raised in the minds of people about the safety of WhatsApp chats. It seems easy to access such old messages but it is of no use until you understand the whole thing deeply. If your phone has old or irrelevant private chats, then it is better to delete them from WhatsApp's database.
Backup WhatsApp chat on Google Drive or Apple iCloud insecure. WhatsApp only provides end-to-end encryption (E2EE) on its platform. If you delete chats, the encryption is gone. This means that if chats are saved in Google Drive or Apple iCloud, they are unencrypted. In such a situation, if someone is successful in backing up these chats, then they can easily read them.
WhatsApp does not officially allow chat transfers between Android smartphones and iPhones. If you are using an iPhone and plan to use Android phones further, you will not be able to backup chats. Because WhatsApp does not allow to transfer chat between Android smartphone and iPhone. Although there are many tools which claim to do this work but it does not always work.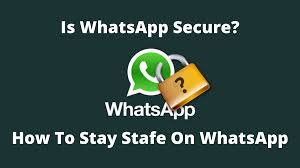 Delete all WhatsApp chat backups from your phone or Google Drive. If you want to delete all WhatsApp chat backups, you can delete the database files of your phone's WhatsApp folder. You will find these backup files easily in the file manager. In addition, you can find and delete all WhatsApp backup files from Google Drive on the desktop forever.
You can transfer WhatsApp chat to microSD card or pen drive .WhatsApp allows transfer of chats to microSD card or pen drive. You can also copy-paste the WhatsApp folder from your phone.
If you export WhatsApp chat then you lose E2E encryption. If you want to save your WhatsApp chats to your e-mail ID, keep in mind that these chats will be unencrypted. Which simply means that anyone can read them easily.
Account can be locked if you use wrong e-mail ID with WhatsApp PIN. If a user forgets his 2FA code, WhatsApp approves the use of e-mail ID to find his (code) or change PIN gives. However, users also have the option of not giving their e-mail ID. Also, if you type the wrong e-mail, WhatsApp does not verify it. But if you forget the WhatsApp PIN then it is possible that your WhatsApp account is not restored (restored)
WhatsApp's strong PIN provides the necessary WhatsApp two-factor authentication to keep the account secure. Which is a code of 6 digits. With this, you can protect your account from a third party. So even if a hacker or an agency clones your mobile phone or simcard, they will still need this 2FA code to access your WhatsApp account. Let us tell you, clone is a technique by which data of a phone is copied to a new phone.
ALSO READ Upcoming festival sale on Amazon and Flipkart, offers available here | Check out now