Amazon extends work from home facility by June 2021. In view of the spread of corona virus, Amazon has allowed its employees to work from home. Amazon employees will now be able to work from home until 30 June 2021. This facility is for Amazon employees working in any corner of the world.
19 thousand frontline workers corona affected .The world's largest online retailer recently said that about 19,000 of its frontline workers were hit by Corona in the US. Many unions and leaders in the US accused Amazon of not caring about the health of its employees. After which Amazon has taken this decision. Many big Amazon employees had protested, saying that the company was playing with the health of the employees.
Also Read AICTE : Admission date extended, new academic session will start from December 1 | Check out here
Bihar STET Answer Key 2019 Released: BSEB released Bihar STET 2019 Answer Key, here is the direct link to download | Check out here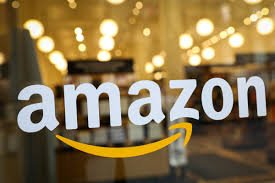 Amazon extends work from home facility
Regarding increasing the working time from home, an Amazon spokesperson said, Effectively, the period of working from home has been extended till June 30, 2021. This rule will apply globally. He further said that ways to prevent corona in warehouses and offices are being investigated at the primary level. Rules like face masks, temperature measurement, sanitization and social distancing are strictly followed.
Twitter has allowed its employees to work from home till retirement. After that Microsoft has also recently said that employees who want to work from home forever can do so. At the same time, Google and Facebook have given similar facilities. Facebook employees can work from home until July 2021.
Also read Indian Railways will remove pantry car from all trains| Check out here