Cognizant Technology vacancy for the post of Associate ; B.Sc/B.E/MCA , Apply now. Cognizant is one of the world's leading professional services companies, transforming clients' business, operating and technology models for the digital era. Our unique industry-based, consultative approach helps clients envision, build and run more innovative and efficient businesses. Headquartered in the U.S., Cognizant is ranked 194 on the Fortune 500 and is consistently listed among the most admired companies in the world.
In this job vacancy , Cognizant announces job for the post of Associate , having job location in Chennai.
Education Qualification: B.Sc/B.E/MCA.
Experience Level: 4 to 8 years.
Job Location: Chennai.
Apply Mode: Online.
Employee Status : Full Time Employee
Shift : Day Job
Cognizant Technology vacancy for the post of Associate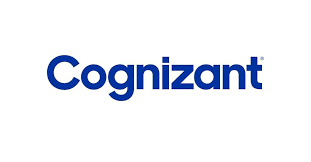 Responsibility of an candidates :
Stakeholder Management:
Communication with Business users related to resolving queries, obtain clarifications and providing updates.
Setup Business bridge calls to update status of Critical incidents / Outages.
Follow up with internal and external stakeholders (Customer and Vendor liaison) to progress tickets to resolution.
Service Management:
Responsible for the project tasks assigned.
Initiate escalation procedure for incidents based on the agreed upon timelines and tracks it to closure.
Manage queue effectively and allocate tasks to the team based on an allocation plan.
Service Tracking:
Ensure assigned tasks are completed within targets set (the tasks include incidents, service requests, identified problems, Operational changes, enhancements etc).
Conduct peer reviews and ensure quality of deliverables.
Also read Tata Consultancy Services (TCS) vacancy for Machine Learning Developer Posts, Apply Now | Check out details & direct link to apply here
Service Execution:
Comply to defined process during task execution (including problem management, KEDB management etc).
Knowledge Management:
Contribute and participate proactively in knowledge sharing sessions.
Provide complete KT to support teams before any production release.
People Management:
Manage and mentor the mentees (team).
Provide inputs for development of learning plan for the team.
Act as a buddy for new hires.
Shares recommendation towards Performance management and recognition of team members.
Contribution to Org Initiatives:
Adhere to Organization policies and procedures.
Participate in project and organization initiatives led by the Delivery leadership.
Contribute new ideas and innovative approaches at work, including CSI themes.
Collate data and provide inputs for reporting requirements.
Account Operations:
Perform task estimation.
guide the service analyst on estimation.
Coordinate shift operations and logistics.
Audit:
Participate in audits as necessary.
Must Have Skills
Spring Boot
Core Java
ANSI SQL
Also read Railways to launch MBA, MSc, BTech programs , Check eligibility & details here