Dil Bechara gets 95 million views in 24 hours | Rs 2000 crore opening day
Sushant's Singh Rajput's Movie: Dil Bechara gets 95 million views in 24 hours. Disney+ Hotstar registered record-breaking views for the premiere of Dil Bechara, that much was known. The firm suggests that the film was watched by 95 million viewers in the first 24 hours of its release.
According to a report, Ormax Media, believes numbers are comparable to viewership of the massively popular Game of Thrones. "If one wants to, comparisons could be drawn of Dil Bechara, and that of Game of Thrones, and this was possible even though the latter had a pre-existing viewer-base, while the film [did not]. Then again, Hotstar promoted Dil Bechara from the onset, marketing its release date and time well in advance. Viewers showed up in unison to watch it."
Dil Bechara also features Sanjana Sanghi, Sahil Vaid, Swastika Mukherjee, Milind Gunaji, and Saif Ali Khan. The music is by AR Rahman. Disney+ Hotstar decided to make the film available for free to all. As a mark of respect to the late Sushant Sushant Singh Rajput.
The film is based on "The Fault In Our Stars", from novelist John Green's 2012 of the same name.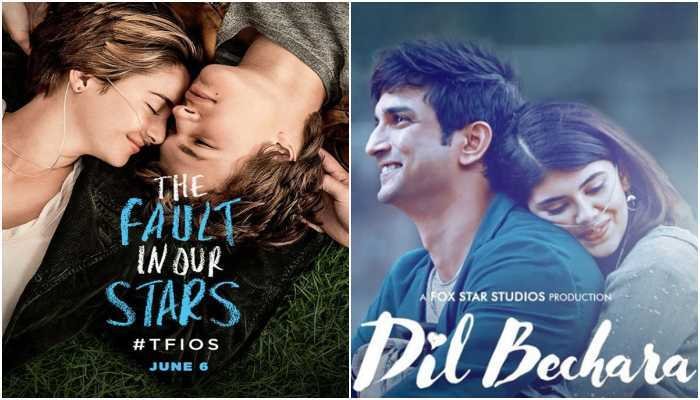 If viewership is compared to the theatre ticket price, then reports suggest that if the average ticket price of PVR cinemas across India is Rs. 207, then Dil Bechara got an opening of Rs. 2000 crore approximately. But if the average ticket price is considered Rs. 100, then the movie would have collected Rs. 950 crores on an opening day.
While there was a tremendous outpouring of emotions on watching Sushant's last movie, Dil Bechara also became the highest-rated Hindi movie ever on IMDb.
Dil Bechara also Gained 1st Place on IMDb's Top Rated Indian Movies List
Also Read About Cancellation of Final Year Exams
Also Read About HCL Technology to hire 15,000 Employees
Also Read About Universities redefining education amid COVID-19
Also Read About Indian small-town boy built a $15 million tech start-up
Also Read About Delhi govt will launch a special program
For Other Such Latest Updates :
Visit MNPNews