Farmer's Protest Update: Farmers engaged in speeding up agitation despite PM Modi's message; will close Delhi-Jaipur highway. Farmers have been camping on the Delhi border for the last 17 days against the new Farms Laws of the Center. The government is trying to end the deadlock through negotiations, but the farmers are not willing to accept less than the cancellation of the laws. Six rounds of talks have been held between the farmers and the government. No concrete result has been achieved in these meetings so far.
In the wake of the announcement by the farmers to intensify the agitation (Farmers Protest) and block the Jaipur-Delhi and Delhi-Agra Expressways, the Delhi Police has increased security at the city limits. Farmers say that thousands of farmers will take out a tractor rally to block the Delhi-Jaipur highway on Sunday.
Farmer's Protest Update
Despite a fresh message from Prime Minister Narendra Modi on the new agricultural laws, farmers are seen trying to intensify their movement. Farmer leaders said that the protesters will hold nationwide demonstrations in all district offices on Monday and will go on hunger strike from 8 am to 5 pm.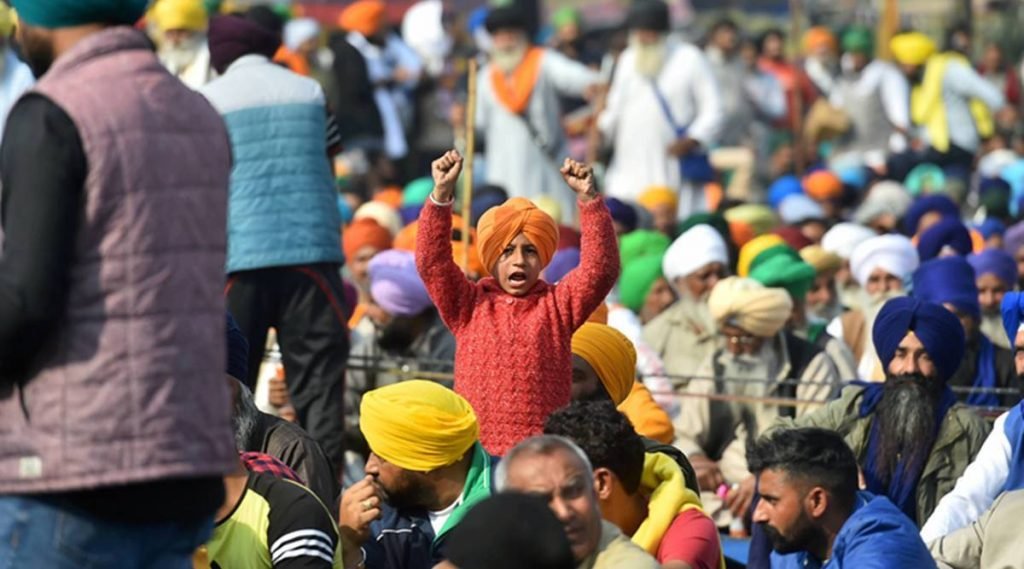 PM Modi on Saturday defended the central government's reforms in the FICCI program, saying: "We are taking all these initiatives to increase the income of farmers and make them more prosperous. Today, farmers of India are bringing their produce to the mandis and together Can sell only outside. He said that the walls of the agricultural sector and other connected areas are being removed.
Farmer leaders had on Wednesday rejected the government's proposal to amend the new agricultural laws, along with blocking the Jaipur-Delhi and Yamuna Expressways on Saturday, and announced to intensify their agitation. The traffic police on Saturday tweeted the passengers and informed them of the closure of Singhu, Auchandi, Piyau Maniyari and Mangesh borders. People were advised to come from the toll tax limits of Lampur, Safiabad, Saboli and Singhu schools.
Farmer leaders said that they are ready to hold talks with the government, but they will first negotiate on the repeal of the three new agricultural laws. The farmers announced that representatives of their unions would sit on hunger strike during a nationwide protest on 14 December.
ALSO READ Cheque payment rules ; The rules for cheque payments will change from January 1 | Check out here