Flipkart Internship opportunity ; Students get opportunity to get paid internship in Flipkart. The Flipkart has provided good news for students studying ahead of the upcoming festive season and the Big Billion Days. The company needs interns for work in its supply and logistics chains. This internship will be paid and its duration will be 45 days. Interns will be given around 500 rupees a day. However, the remuneration will be based on local state and labor laws and may even exceed Rs 600 per day. This offer is part of the launchpad program of Flipkart. So if someone wants to get internship then contact to your college instead of Flipkart.
The company has said, "Students from Tier-2 cities and beyond will get an opportunity to work in major supply chains at Flipkart facilities across the country. Launchpad will help students to acquire key skills in supply chain management and create an ecosystem of trained professionals for the e-commerce industry. ' Even during the festive season sale, this program will help manage Flipkart's supply logistics chain effectively.
Also read Tata Consultancy Services has become the most valuable Indian IT company in the world | Checked all details here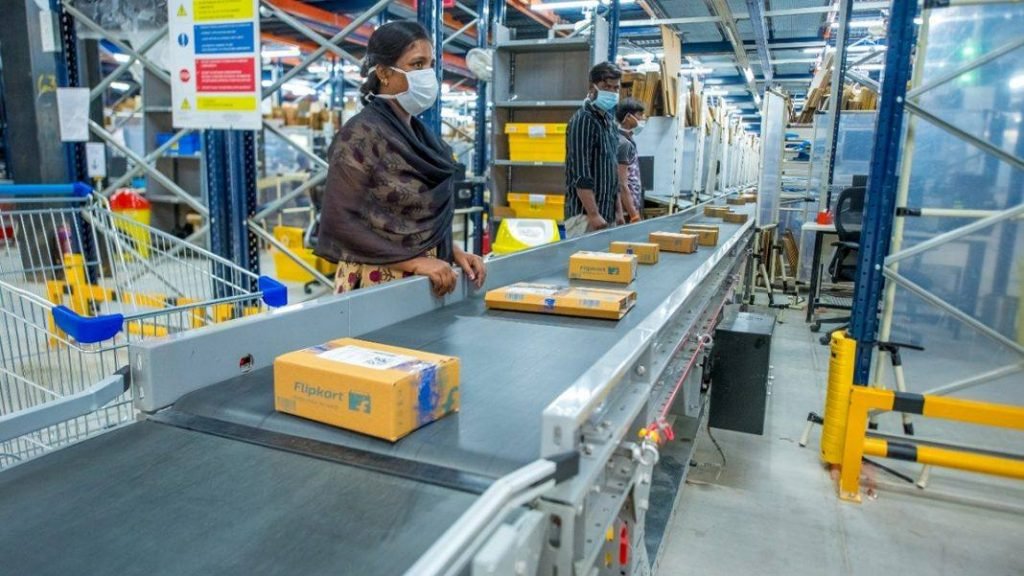 Flipkart Internship opportunity ;
Flipkart says that it will collaborate with educational institutions and others at 21 locations including Binola (Haryana), Bhiwandi (Maharashtra), Uluvedia, Dankuni (West Bengal), Malur (Karnataka) and Medchal (Telangana). To gather information on meritorious students and Is working to give the selection students work at their Fulfillment Center. The company says that in addition to money, interns will also get a chance to learn new skills. The company says, 'Internship students will be trained in various aspects of supply chain management following strict practice. In which their health and safety will be given priority.
Regarding this program, Flipkart Senior Vice President Amitesh Jha said, 'We started the Launchpad Internship Program last year. So that students can get a chance to work in the supply chain and learn the skills needed to succeed in this industry. We are confident of providing our interns with an attractive and long work experience during the upcoming festive season, which will help them generate more interest in the supply chain.' Over 2,000 students took part in this internship program during The Big Billion Days last year.
Also Read Microsoft employees can work from home forever, employees have option | Check out here