Microsoft employees can work from home forever, employees have option. Microsoft company has allowed its employees to work permanently from home. Now ,the employees will have to choose this. After the work from home started due to Covid-19, now the company has come to this new system. Microsoft has become the first company to do so.
According to the reports, most of the Microsoft employees are at home as the health crisis is receding and the company is not expected to open a US office until January next year. However, once the office opens, the employees can again choose Work from Home. However, in such a situation they will have to leave their office space.
Also read CIL Notification 2020 | Check "Coal India limited" all details about Admission Eligibility & important dates here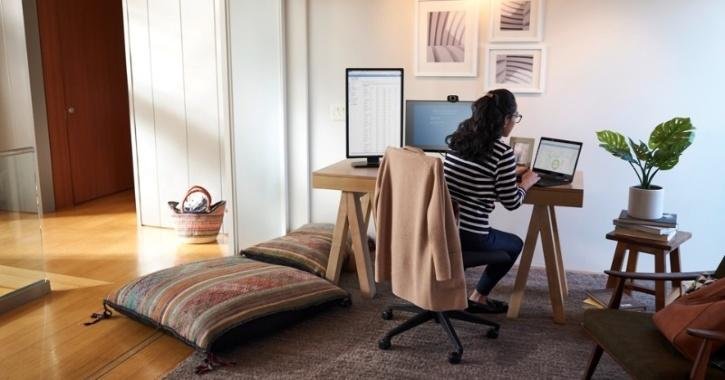 Microsoft employees can work from home forever;
The Covid-19 epidemic has challenged all of us to think, live, and work in new ways, said HR chief Kathleen Hogan in a note to staff obtained by The Verge. "We will offer as much flexibility as possible to support individual working practices, while balancing business needs and ensuring our culture."
Hogan said the company considered employees to spend less than 50 percent of their time working from home as a "standard", but did not completely leave office work Was living "We are not committing every employee to work from anywhere, as we believe that employees have the value of being together in the workplace.
Kathleen, head of human resources, says that 50% of the workforce is being considered to provide work from home forever. However, this will affect their salary. But on the other hand, the company will also make arrangements like office at the employees' house.
Also read Tata Consultancy Services has become the most valuable Indian IT company in the world | Checked all details here