Happy Dussehra 2020 Wishes images , Quotes , photos ; Send wishes for the victory of good over evil. The festival of Dussehra or Vijayadashami signifies the victory of truth over evil and good over evil. On this day, Mother Durga killed Mahishasura, while Lord Rama killed Ravana, the king of Lanka. On this day, the festival of Dussehra is celebrated as a symbol of the victory of good over evil, that is why there is a tradition of burning effigies of Ravana on the day of Dussehra. In burning the effigies of Ravana, a message is hidden that a person must overcome the evils within himself. The evils inside you must be destroyed.
Happy Dussehra 2020 Wishes ; Every year on the day of Dussehra, Ravana is made and killed in the street. But this time it may not happen due to Corona. In such a situation, you can send good wishes to your friends and loved ones on this occasion. In this article , here are some of the Dussehra Wishes, which you can send to your friends and family relatives.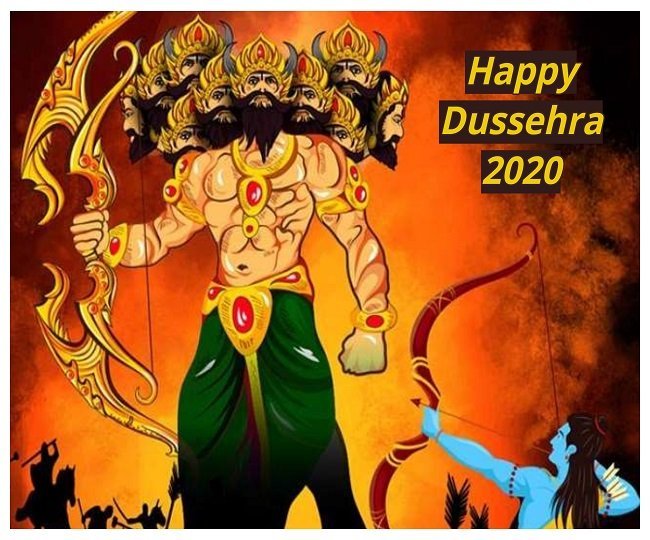 1) Before Dussehra evening, My message should be as common as others, All mobile networks get jammed, And it becomes common to wish Dussehra "Happy Dussehra to all of you".
2) Shriram symbolizes victory over Vijayadashami ,Shri Ram symbolizes good over evil , "Happy Dussehra festival".
3) To the inner Ravana who will set himself on fire ,They will celebrate Dussehra in the true sense, "Happy Dussehra to all of you".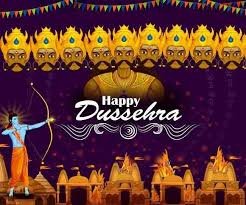 4) May the truth always win ,and good triumph over evil. May the Lord always bless you with wisdom and good health. "Happy Dussehra to all of you".
5) May this Vijayadashami all the worries, problems and obstacles in your path of success get burned with the effigy of Ravana. May lord bless you with good health and wealth!
6) On this day of Dussehra begin a new chapter of your life by conquering the eternal enemies and negative energies. Wish you a great Dussehra!.
Also read RRB Level-1 Recruitment 2020: Railways reserved 20% vacancy for Apprentices | Check out here