IRCTC Railway Ticket Cancellation Charge and Refund. Railways are presently running 200 special mail / express trains in addition to laborers special trains. Tickets for all these trains can be purchased through IRCTC website or app. If you too had booked the ticket and are planning to cancel it, then you should know what are the rules for canceling IRCTC e-ticket to get full refund.
For the past several years, railways have made online ticket booking facility much easier. On the other hand, Indian Railways have also made cancellation much easier than before. If you travel quickly, you need to know about the rules of booking and cancellation. Many a time, people cancel tickets, but they are not aware of what will be the refund of the ticket. Today we will show you some of the essential rules of ticket cancellation and refund which are fully applicable through IRCTC ticketing website in this article below.
Also read RRB Level-1 Recruitment 2020: Railways reserved 20% vacancy for Apprentices | Check out here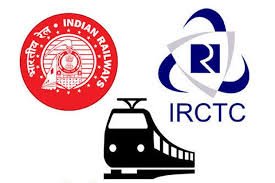 IRCTC Railway Ticket Cancellation Charge and Refund rules:
Rule to cancel ticket 48 hours in advance: If you make your ticket 48 hours before exiting the train station, the first AC and executive class tickets will be taken as cancellation charge of Rs. 240. If you cancel a second AC ticket, you will be charged Rs. 200. If you cancel the third AC ticket, you will be charged Rs. 180 for the cancellation charge of Rs. 120 for the sleeper class.
If you cancel your RAC or waiting ticket, you will have to pay Rs. 30 for the reserve ticket and Rs. 60 for the reserve ticket. 50% cancellation charge to be charged .If you cancel the ticket from four hours before the train runs up to 12 hours ago, you will be charged 50 per cent cancellation charge. If you cancel online tickets, you will get refund money in your account within 05 days, but it is noteworthy that there is no official leave in these five days.
25 per cent money to be taken , If you cancel the ticket between 12 and 48 hours of running the train, 25 per cent of your ticket will be deducted as cancellation charge.
Refunds not available in CNF or RAC .If you cancel e-tickets, your account automatically gets refunds. You don't have to file a TDR for refunds. There will be no refund on cancellation of CNF or RAC tickets in a premium special train. Passengers will get refunds on this train only when the train is cancelled.
Also read NEET & JEE Main 2021 exam should be held next year with reduced syllabus | Check out here