Technical Jobs Without Degree | 5 high-paying tech jobs
Tech Jobs that don't require College Degree: A software developer is about acquiring new skills. Software developers don't need a college degree to earn high salary packages. Even someone without a degree but skills can earn top salaries in the tech industry.
The future looks bright for job seekers with technical skills or even without a degree for that matter. That's because digital transformation hasn't just changed the way businesses operate it's also changed the jobs that businesses need to fill, and how they fill them.
Amazon recently opened two additional campuses in the U.S. for creating openings for 50,000 high-tech jobs including:
Data Engineer
Business Intelligence Engineer
Software Engineer
Software Development Manager
Database Administrator
Jobs Where a Degree May Not Be Needed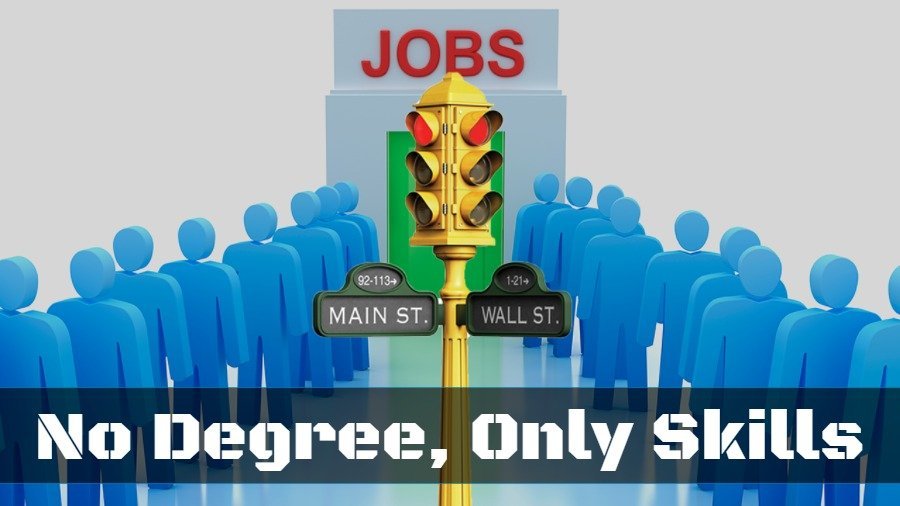 There are a number of high-paying, technical jobs today for which the right skills training can help you compete. Here are some things to consider for success:
Use blended learning. Unlike taking face-to-face classroom courses or watching online videos, a training program based on learning methodology gives you the best and much more.
Get certified. Whether you have a degree or not, a certification from an industry authoritative body or the software provider can help launch your tech career by providing independent proof that you have obtained the required training.
List of Jobs
Here are top technology job roles and their average annuals salaries that don't require a formal degree.
1. Data Scientist
Skills and experience are considered while hiring a data science professional. There is a massive demand for skilled data science professionals across the globe. Data scientists working in the top organizations have reported one of the highest levels of job satisfaction in online surveys.
2. Front-end Engineer
With the push towards digitization, there will always be demand for front-end engineers. Having a few years of experience in front end technologies helps while searching for a job. Front-end engineers get a starting salary of $63,500 in international organizations.
3. Java Developer
Developers are inclined towards new-age programming languages and tech skills, there is a shortage of programmers with skills in Java. Developers with Java skills get an annual salary of $63,000.
4. Cloud Engineer
Digital transformation has created a demand for techies with cloud computing skills. Also, DevOps and cloud computing professionals have a particularly high demand in the industry. Cloud engineers get an average annual salary of $82,780.
5. Business Analyst
Business Analyst is someone who analyses the company's business domains and documents. The professional with skills and experience can build a good career as a business analyst. The professionals with decent skills and experience can get an annual salary of $58,340.
For Other Such Latest Updates :
Visit MNPNews