2.40 crore candidates applied for 1.4 lakh vacancies in Railways: Ministry of Railways. A statement issued by the Ministry of Railways stated, 'Three Recruitment Notifications (Centralized Employment Notifications) issued by Railway Recruitment Board (RRB) – CEN 01/2019 (NTPC category), CEN 03/2019 And in RRC-01/2019 (Level-1 category) applications were invited for about 1.4 lakh posts of various categories.
More than 2.40 crore candidates have applied for these three recruitment notifications of Railways. Adequate arrangements have been made for smooth conduct of Computer Based Test (CBT) of the candidates after the Ministry of Railways made it clear. In the notifications that have already been issued regarding these exams, it has been told that RRB examinations for these posts will start from 15 December 2020. The schedule of CBT examinations will soon be uploaded on the respective RRB website. According to each recruitment notification, his exam schedule will also be released separately.
Also read IBPS Clerk Recruitment Notification 2020: IBPS Clerk recruitment new notification released, apply till 6 November ; Here is the direct link to apply | Check out here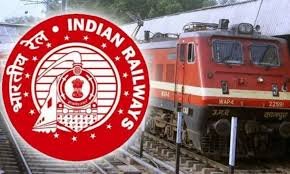 2.40 crore candidates applied for 1.4 lakh vacancies
Railway Board Chairman VK Yadav said, Computer based test examination for the three categories of posts will start from December 15. A detailed examination schedule in this regard will be released soon.
Railways had issued notifications for three types of recruitment. These include 35208 vacancies of NTPC (non-technical popular category, eg, guard, office clerk, commercial clerk, etc.), 1663 posts of ministerial posts like steno and technician etc. and 103769 posts of level-1. There are a total of 1.40 lakh vacancies in the notifications issued by Railways. The Railways has received 2.4 crore applications for these total vacancies.
CBT exams were to be held for this huge campaign but these examinations were also disrupted due to Corona virus epidemic and nationwide lockdown. Railway said that the work of checking the applications for these recruitments had been completed, but the CBT examinations had remained, which are now going to take place.
But seeing the manner in which JEE and NEET exams were successful during the Corona epidemic, the Railways have also decided to conduct their recruitment examinations. CBT exams will now start from 15 December 2020. For this, the schedule of CBT exams may be released in November.
Also read NEET & JEE Main 2021 exam should be held next year with reduced syllabus | Check out here