Apple refused the rumors | Not interested in buying TikTok
Is Apple buying TikTok? It all started last week when Donald Trump said he was planning to ban TikTok. Due to its Chinese ownership represents a national security risk because of TikTok was accused of stealing personal information of the user. When Microsoft made its attempt to acquire TikTok publicly known, Apple is also reportedly interested in the deal. But, Apple refused all the rumors and informed that is not interested in buying TikTok.
Apple has no interest in acquiring TikTok, the company cleared all the rumors on Tuesday, and also denied a report where this news came from. A report suggested that the iPhone maker has expressed interest in buying the Chinese owned TikTok.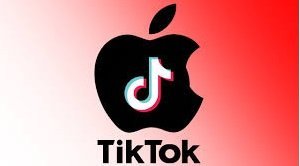 Whereas, Microsoft is currently negotiating with TikTok makers to make a deal to acquire the app. According to the reports, last week Trump told that he is planning to ban TikTok because of its Chinese ownership which represents a national security risk because it was accused of acquiring the personal data in the past.
Cancellation of Final Year Exams
National Education Policy(NEP) 2020
HCL Technology to hire 15,000 Employees
Universities redefining education amid COVID-19
Indian small-town boy built a $15 million tech start-up
Delhi govt will launch a special program
Prime Minister Narendra Modi's Approach
For Other Such Latest Updates :
Visit MNPNews