Latest Phones in August 2020 | Realme 7, Realme C15, Galaxy M51 & More
Upcoming Phones: Latest Smartphones will be launched in August 2020. We are providing a full list of upcoming mobile phones.
The current situation led to a delay in multiple smartphone launches. The situation is getting better with time as more and more people are getting used to the new normal. India's fight against the Coronavirus is expected to run smoothly. 
List of SmartPhones to be lanuched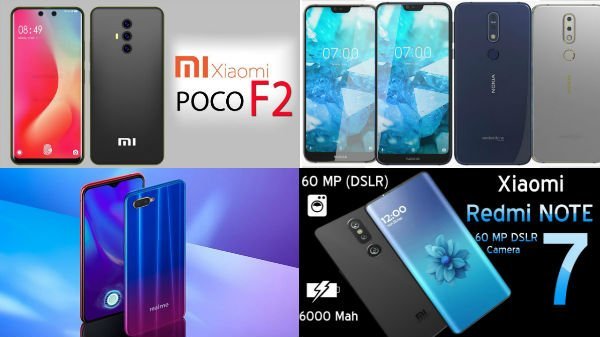 Mi A4
Poco C3
Google Pixel 4A
Redmi 9A
Asus 7Z, Asus 7Z Pro: Asus ZenFone 7, ZenFone 7 Pro
Realme C15
Redmi 9 / Redmi Prime
Galaxy M51
Realme V5 / Realme 7
Poco F2 Pro / Poco X2 Pro
Vivo S7 
Mi 10 Pro Plus
Samsung Galaxy Z Fold 2, Galaxy Z 2 Flip 5G
Galaxy Note 20 Series: Galaxy Note 20, Note 20 Plus, Galaxy Note 20 Ultra 5G
Cancellation of Final Year Exams
National Education Policy(NEP) 2020
HCL Technology to hire 15,000 Employees
Universities redefining education amid COVID-19
Indian small-town boy built a $15 million tech start-up
Delhi govt will launch a special program
Prime Minister Narendra Modi's Approach
For Other Such Latest Updates :
Visit MNPNews